Lucie Štěpánková — Avsluta



Lucie dedicates her creative practice to object-oriented improvisation, live performance, interactive installation, curation and DJing.



"Amplifying objects and different sounding things, Lucie Stepankova, aka Avsluta, interacting with the room as an instrument, gave voice to muted matter, enlivening dead objects, as a reference to the fundamental frequency of the non-living vibratile environment. Overwhelmed by scaled up sounds coming from above and around, while witnessing the minuscule sources of resonance, watching the tiny items handled in the artist's petite hands, we sank under the waves coming from the spherical speaker system. We dived into the unfolded depths of the objects' inner selves."
---
'Amoenus & IKLECTIK Art Lab, artistic explorations into 3D audio' by Agata Kik for CLOT Mag



Inquiry about our being in, experiencing and interacting with the world through the lens of deep ecology and new materialism are at the core of her performative and installation works. Lucie co-creates with objects and natural materials, field recordings, electronics and digital processing to embody speculative narratives via sound-making. The general aim is to encourage audiences to engage in listening as an active-creative practice, reconnect with and manifest emotions, and forge a sense of interspecies solidarity and environmental responsibility.

Lucie runs Introspective Electronics, a platform exploring the vast frontiers of ambient-inspired music and featuring regular radio shows and podcast series.

Together with the London-based DJ and producer Alicia, Lucie co-curates Terra Obscura, a bi-monthly event series inspired by the new generation of ambient-tinged UK bass.

In collaboration with Christian Duka and IKLECTIK, she co-organises SONIC GARDEN, a series of experimental ambient and downtempo events at IKLECTIK's Old Paradise Yard.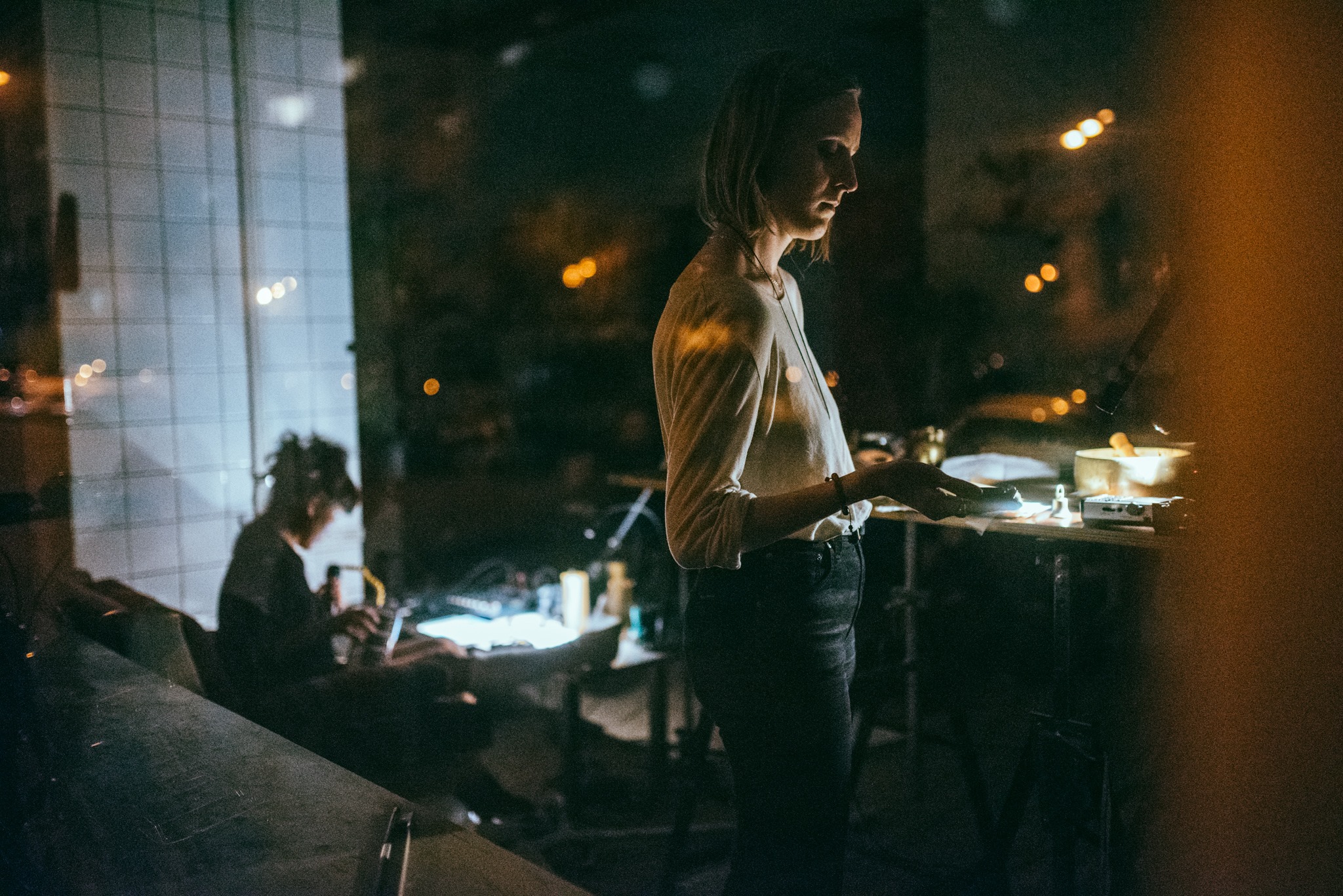 While her output as a DJ is diverse, it most often taps into the realms of downtempo, UK-bass and off-kilter deep techno, navigating the in-betweens of ambient and dance music.

Over the past few years, Lucie shared line-ups with the likes of Donato Dozzy, DJ Nobu, Primal Code and Claudio PRC and played live and DJ sets in the UK and Europe at Hangar Pirelli Bicocca, Lunchmeat Festival, IKLECTIK, Cafe OTO, Ankali, Field Maneuvers, Mostra and Above Below among others.

Her recent releases include solo EPs on Secuencias Temporales and compilation contributions for Huinali Recordings and Knekelhuis as well as mixes for Deep Breakfast Series and Human Lessons among others.