Lucie Štěpánková — Avsluta



Lucie dedicates her creative practice to object-oriented improvisation, live performance, interactive installation, curation and DJing.

Inquiry about our being in, experiencing and interacting with the world through the lens of deep ecology and new materialism are at the core of her performative and installation works. Lucie co-creates with objects and natural materials, field recordings, electronics and digital processing to embody speculative narratives via sound-making. The general aim is to encourage audiences to engage in listening as an active-creative practice and convey the importance of awareness and kinship.


Lucie runs Introspective Electronics, a platform featuring regular radio shows and guest podcast series and zooming in on the vast diversity of ambient and electronica.

Together with the London-based DJ and producer Alicia, she co-curates Terra Obscura, a series of progressive club experiences at the grassroots London venue Ormside Projects.

In collaboration with AMOENUS, she co-organises Sonic Garden, a series of outdoor experimental ambient and downtempo happenings.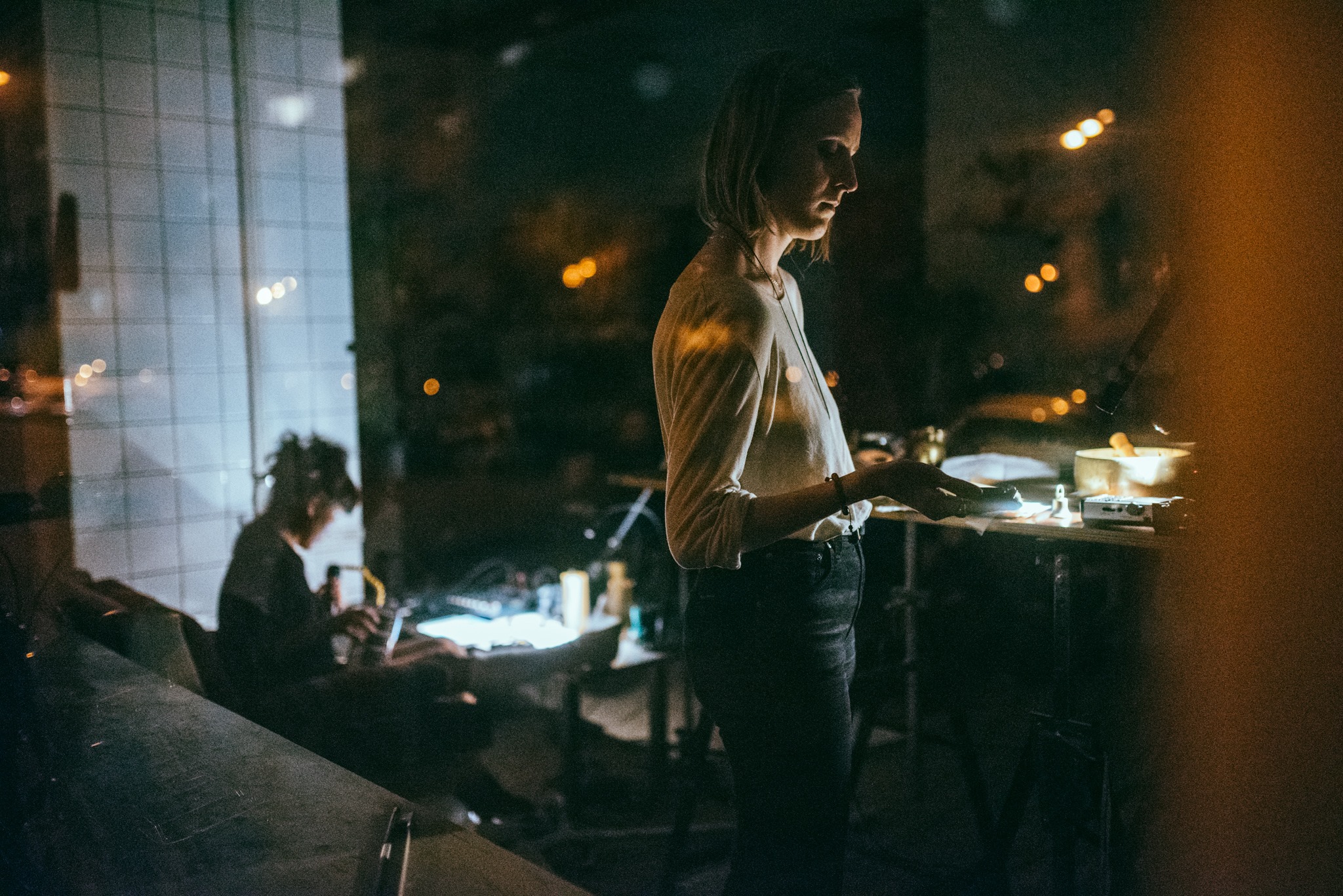 While her output as a DJ is diverse, it most often taps into the realms of downtempo, UK-bass and off-kilter deep techno, navigating the in-betweens of ambient and dance music.

Over the past few years, Lucie shared line-ups with the likes of Donato Dozzy, DJ Nobu, Primal Code and Claudio PRC and played live and DJ sets in venues and festivals in the UK and Europe including Cafe OTO [UK], Lunchmeat Festival [CZ], Waking Life [PT], Ozora [HU], Hangar Pirelli Bicocca [IT], Ankali [CZ], Construction Festival [UA], Mostra [ES], KALT [FR], Field Maneuvers [UK] and Above Below [UK] among others.

Her recent releases include solo EPs on Secuencias Temporales and compilation contributions for Huinali Recordings and Knekelhuis as well as mixes for Deep Breakfast Series, On Board and Human Lessons among others.